wind sand stars
wind sand stars are leading specialists in high quality historical and spiritual journeys.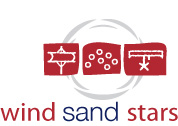 We began in the beautiful desert and mountains of Sinai and, over the last twenty-one years, have worked with local partners in carefully chosen destinations to offer a distinctive, authentic and personal experience. Wherever possible we travel at a pace that allows us to connect with the landscape, its people and traditions. Our journeys venture through stunning scenery, discover ancient sites and give an insight into the lives of the local communities.
Whether for schools, adult groups, families or individuals, each journey is tailored to create a unique and memorable experience.
"The quality of the entire package provided by wilderness expertise remains the reason we return year after year. Throughout the organisation you find professionalism, a love of the outdoors and a focus on developmental learning. I wouldn't hesitate to recommend Wilderness to other colleagues and continue to enjoy working with them on exciting and valuable overseas expeditions" – Dr Pamela Bickley, Teacher, Godolphin & Latymer School Sinai Journey 2011
Our Companies

More